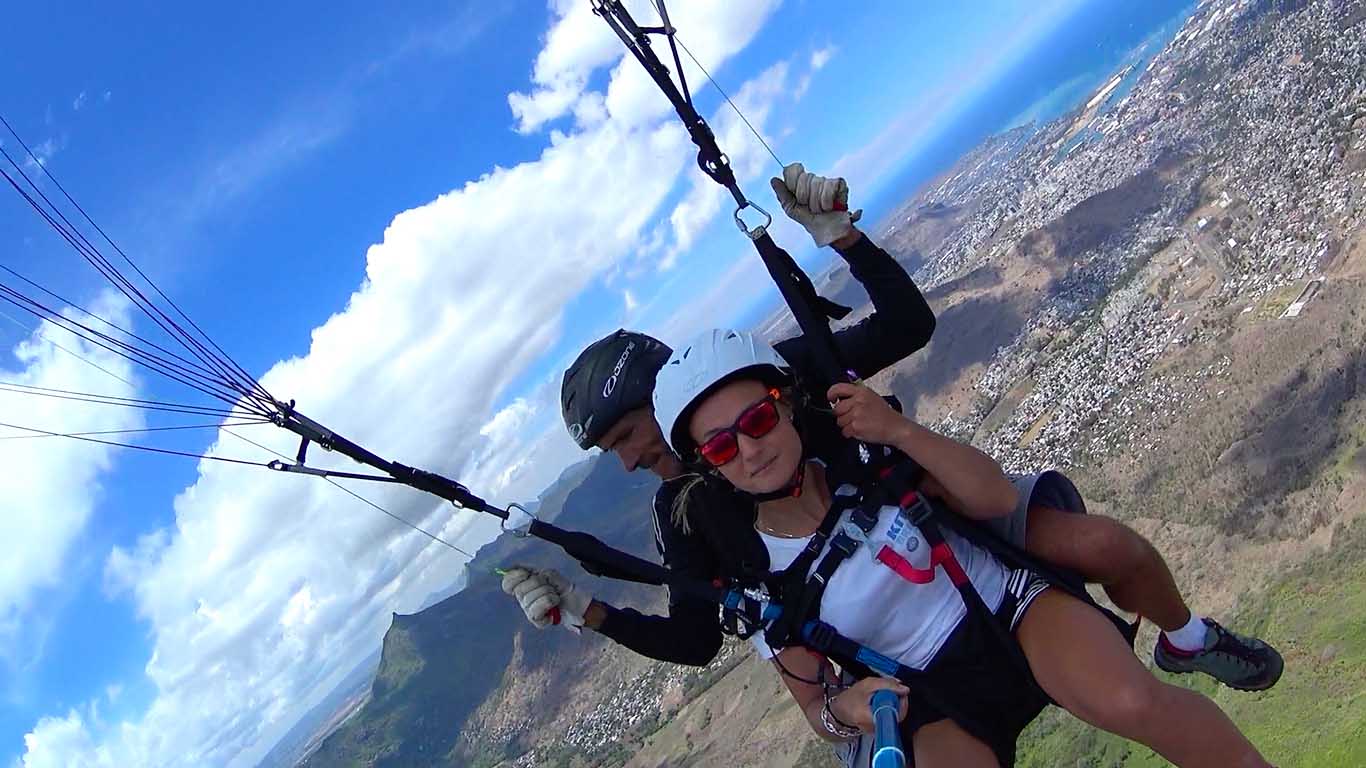 We offer tandem paragliding in several panoramic places on the island with the flight duration to suit you.
For experienced pilots, who do not need flying instruction, we can help you discover several take off sites, under the supervision of our local guides. From easy sites to more difficult ones, soaring on the sea side or thermaling inland, Mauritius is a paraglider's paradise. Experienced pilots have several more options then the students including Pieter Both, le Pouce, Corps de Garde, Tourelle de Tamarin and le Morne.
Introduction and beginner lessons available.
Wings of different sizes and for different levels available for rent for international visitors.
Paragliding spots